If you wish to experience a real adventure, enjoy pristine nature of Dinaric Alps, and get to know some of the Via Dinarica trails in Bosnia and Herzegovina, we invite you to apply to the Via Dinarica camp.
Activities and skills you will acquire during this camp include maintaining the trail, sleeping in tents, building campfire, orienteering, and cartography. The camp will take place from April 20 to May 2 2018 at some of the most beautiful locations along the Via Dinarica White Trail in Bosnia and Herzegovina. Would you like to have some good time at mountains of Sutjeska National Park?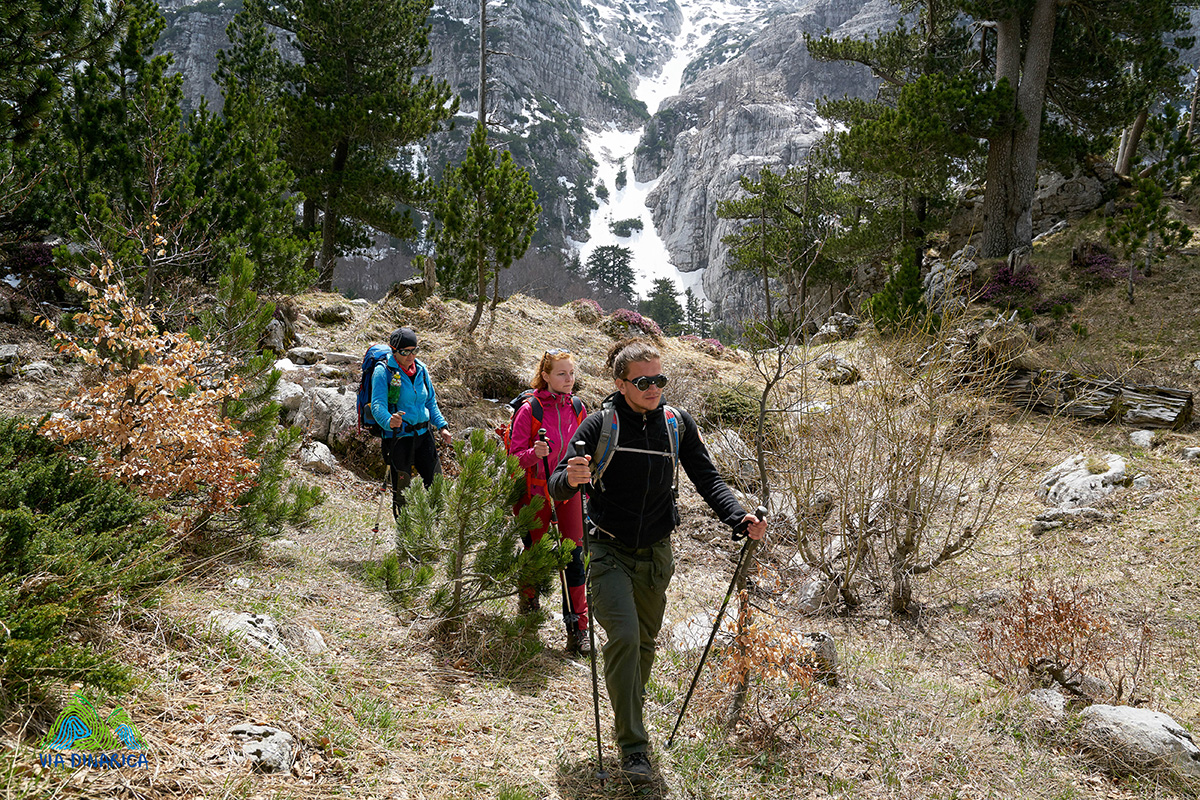 Your age is not of great importance, but please take into account that the terrain will be demanding. However, you have time until April to prepare :). Participants are required to bring standard mountaineering equipment. Additional equipment and tools will be provided.

Accommodation and food will be provided by the organizer. Participants cover their travel expenses. Participants will be accommodated in mountain huts and shelters, households and tents (depending on capacity at specific locations).

Deadline for applying is February 15, 2018, and number of participants is limited to 50.

After the selection process, participants will be informed about details concerning the camp. Participants are required to pay a deposit, which will be refunded upon arrival. The purpose of the deposit is to guarantee participation, so that the organizer would not have to bear excess costs due to cancellations.
The amount of the deposit is 100 KM/50€ plus PayPal transaction fees, to be paid at the following bank account:
IBAN: BA39 1990 4900 5934 4065
SWIFT CODE: ABSBBA22

If you are interested please send your CV and motivation letter to e-mail address This email address is being protected from spambots. You need JavaScript enabled to view it..
This is a great opportunity for all interested adventurers, outdoor enthusiasts, activists, volunteers and nature lovers.
Spend your time in a useful and noble way!
For all information feel free to contact us at This email address is being protected from spambots. You need JavaScript enabled to view it..
Check out our photo gallery on Flickr from the last camp... Great vibe, loads of work with amazing people and in stunning nature!