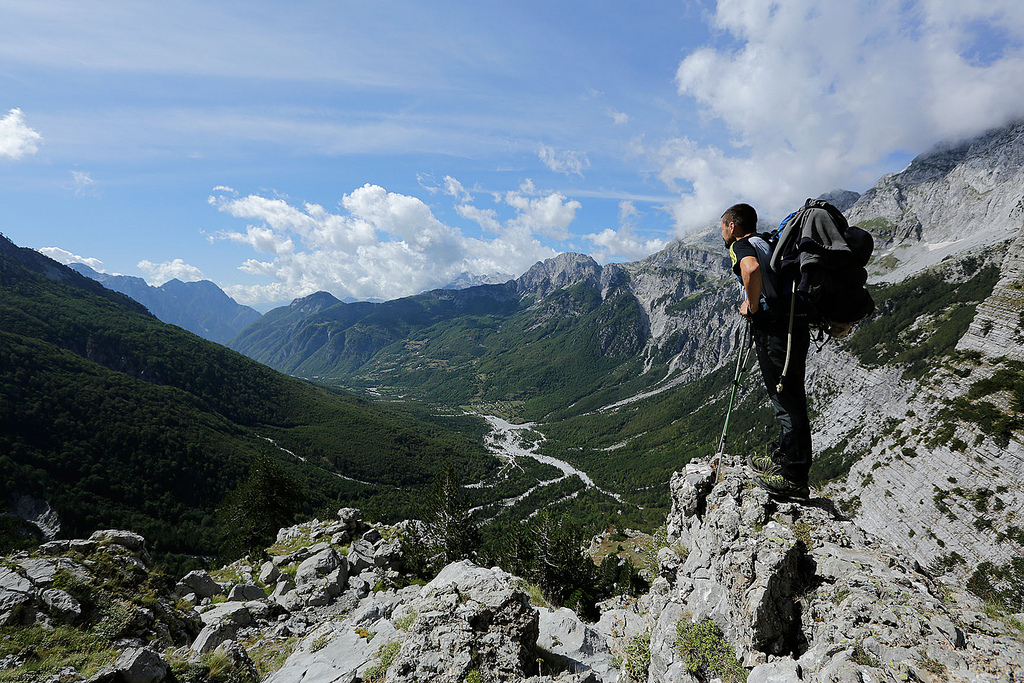 In many ways, northern Albania has long functioned as the cradle and refuge of Albanian culture. In a region fraught for the last 100 years by questions of legitimacy based on "who was here first?" arguments, the Malësi – or highlands – does get chops. The written historical record is patchy, with long centuries of silence, but linguistic evidence suggests that the highlands have been more or less continuously populated by a coherent people since the early years BCE. The local mythology and identity certainly encompass the fact that while southern Albania succumbed to successive waves of invasion the Highlands have remained for 2,000 years (sometimes stubbornly) unsubdued. Accordingly, the culture of the highlands is proud and independent. Strength is valued, but so is generosity and kindness, presumably in recognition of the survival benefits conferred by intelligent and mutual altruism.
For anyone who's ever dreamed of being a 19th century naturalist explorer the mountains of northern Albania is heaven. To date there is no field guide, and little formal research has been done. What there is, is a uniquely pristine and complete ecosystem, accompanied by a rich fund of local lore and knowledge.
Valbona and Theth are the main destinations on the Via Dinarica in Albania. "Valbona" is used to refer to the Valbona River, which in turn flows through the valley bearing its name, anda small village in the valley, as well the general area informally. It's located in the Tropoja District of Northern Albania. This district, bordering Kosovo to the northeast, and Montenegro to the northwest, in combination with the adjacent district to the west, encompasses a region called the Malësi in Albanian, which translates roughly as "The Highlands," with all the attendant romance conjured up by the English term. A wild, high, mountainous region inhabited by strong and fiercely independent people, the Malësi has for the history of Albania been the region which was never really conquered or subdued by the various waves of invaders during the last 2,000 years of Balkan history. While the proper name of the mountains around Valbona specifically are the Malësi e Gjakovës (after the town of Gjakova in Kosovo), their name is most often translated in English as "The Accursed Mountains," based on the name given to them by disgruntled Serbian would-be invaders.
Theth is a wonderful village in the northern Albania's Shkodra region. Set among the peak of the Shala Mountains, Theth is an extremely isolated area that is often inaccessible in the winter months. Legend has it that Theth was founded some 400 years ago by a six brothers who were seeking to escape conversion to Islam by the Ottomans. This would not be the only community in the Balkans that took the highlands for refuge from one invader or another. What you can be sure of is that Theth National Park is blessed with jaw-dropping beauty and offers hikers a paradise all to themselves.